Florida's Legal Psychologist Experts

Forensic Psychologist

Forensic Assessment

Neuropsychological Testing

Psychological Assessment
Experienced Forensic Psychologists in Florida
Shanlis is a team of leading forensic psychologists who provide psychological consultation, psychodiagnostic testing and evaluation, neuropsychological evaluation, expert reports and expert witness testimony.
They are skilled in communicating their findings in jargon-free language that judges and juries can understand and appreciate. In written reports and evaluations, as well as courtroom testimony, the clarity of their expert insights helps immensely in the presentation of the legal issues.

Dr. Williams, Ph.D.
Clinical, Forensic & Neuropsychology

Dr. Edney, Psy.D.
Clinical, Forensic & Neuropsychology

Dr. Beltran, Psy.D.
Clinical, Forensic & Neuropsychology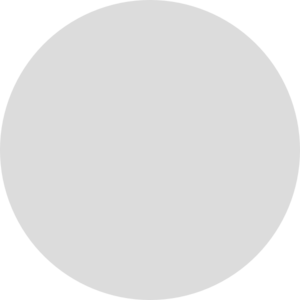 Dr. Susan Sullivan Phd.
Clinical, Forensic & Pshycosexual Services
Expert Witness Testimony and Evaluations
Shanlis doctors are available to conduct evaluations and testify for the prosecution and the defense in Florida, New York and Vermont.
The experts of Shanlis, Inc. have extensive experience in all aspects of criminal law, and have testified for both the prosecution and the defense in felony and misdemeanor cases for both adults and juveniles.
The doctors of Shanlis are also routinely called on to testify in civil litigation cases, such as family law, personal injury law, immigration law, and employment discrimination.
All evaluation reports that are presented by the Shanlis, Inc. psychologists begin with a full biographical profile of the individual. The biographical history is enhanced by a complete battery of psychological and neuropsychological tests (when applicable) to attempt to demonstrate who the client is as a person and the forces that have shaped his or her life. Upon reaching the conclusion of the evaluation report, all referral questions will be addressed and recommendations, as appropriate, will be provided.
In addition to their impressive credentials, the experts of Shanlis Forensic Psychology have extensive experience in working collaboratively with attorneys on a wide range of forensic psychological issues.
All of the psychologists associated with Shanlis are licensed psychologists, experts in their respective fields and members of leading professional organizations

Working Together with Attorneys in Florida Circuit Courts

The seasoned psychological experts of Shanlis offer professional forensic assessment services in the areas of criminal law, including juveniles and adults, family law, immigration law, employment law, and personal injury cases.
Florida Circuit Courts
First Circuit –
Escambia, Okaloosa, Santa Rosa and Walton
Second Circuit –
Clay, Duval and Nassau
Fifth Circuit –
Citrus, Hernando, Lake, Marion and Sumter
Sixth Circuit –
Pasco and Pinellas
Seventh Circuit –
Flagler, Putnam, St. Johns and Volusia
Eighth Circuit –
Alachua, Baker, Bradford, Gilchrist, Levy, and Union
Ninth Circuit –
Orange and Osceola
Tenth Circuit –
Hardee, Highlands, and Polk
Eleventh Circuit –
Miami-Dade
Twelfth Circuit –
DeSoto, Manatee, and Sarasota
Thirteenth Circuit –
Hillsborough
Fourteenth Circuit –
Bay, Calhoun, Gulf, Holmes, Jackson and Washington
Fifteenth Circuit –
Palm Beach
Sixteenth Circuit –
Monroe
Seventeenth Circuit –
Broward
Eighteenth Circuit –
Brevard and Seminole
Nineteenth Circuit –
Indian River, Martin, Okeechobee and St. Lucie
Twentieth Circuit –
Charlotte, Collier, Glades, Hendry and Lee
In all of these areas of law, the forensic assessment and expert testimony of a forensic psychologist can have a profound impact on the outcome of the case.